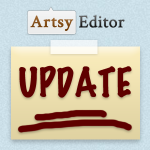 I've signed up for countless services' pre-launch email subscriptions before. Most tended to be the same:
You give them your email because it looks interested.
You wait… kind of lose interests gradually.
They send you a promotional email at the launch day, but you feel like you aren't interested any more.
My philosophy is to be as transparent as possible. I don't want people to just give me their emails and expect them to pay me money for a WordPress plugin. I don't think that's how it should work. I want to keep every interested prospects up-to-date with my progress. So they know what's going on and what to expect.
Design
On the week of April 10th-17th, I put myself in Photoshop to make sure Artsy Editor will have the best user interface possible. It doesn't mean the most beautiful look, but the most appropriate user experience. I had to decide carefully how big a button is and where it should be placed. Take a look at the mockups I came up with: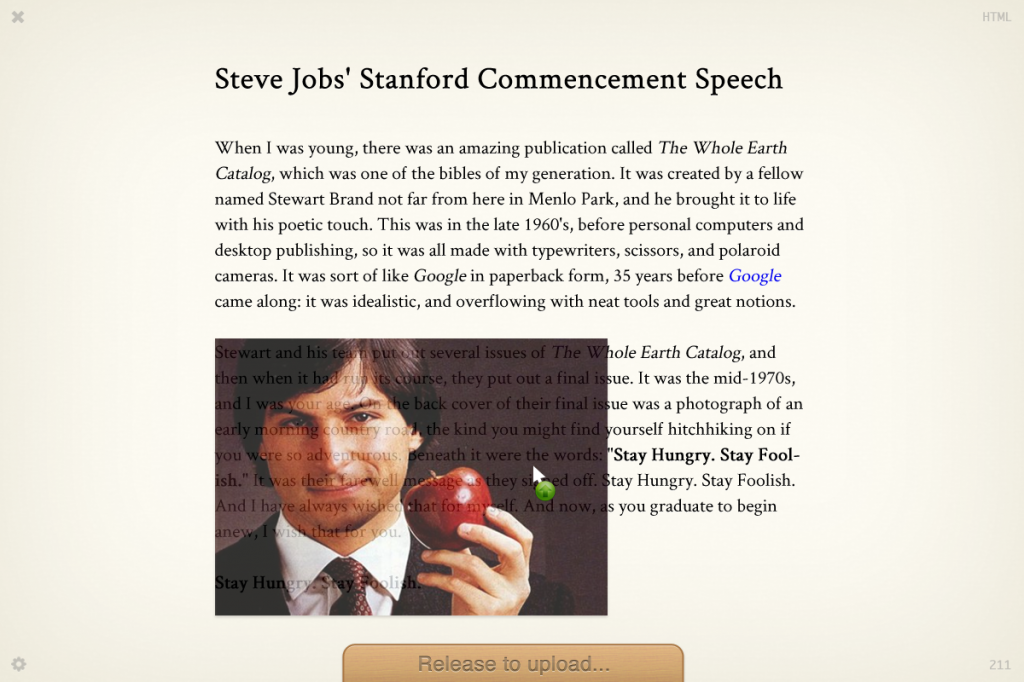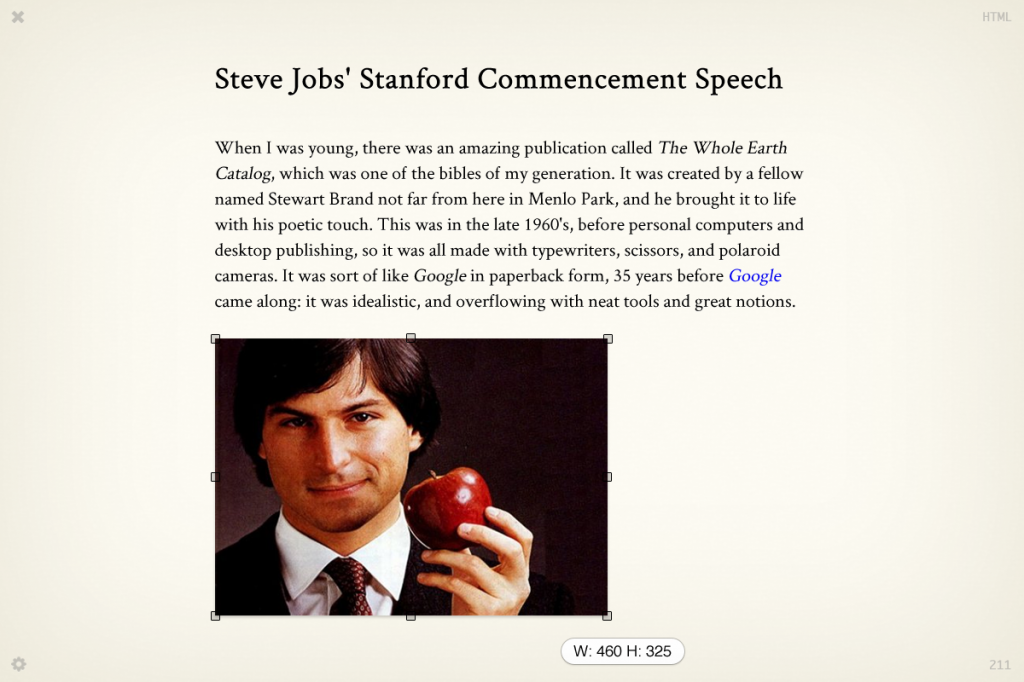 Coding
I am collaborating with a WordPress plugin developer to bring my design into reality. You might be asking why I want to work with someone instead of doing it all myself? The answer is simple: there are people that are better than me at this. I don't consider myself a bad developer. I've been doing PHP development (mainly CodeIgniter) and JavaScript development for a while. But I think in order to provide the quality it deserves, I need to work with people that are real good at this.
The progress had been fantastic. We've got the basic WYSIWYG working, including formatting, adding links, as well as the code that integrates it as a WordPress plugin.
There are still a lot more to be done – things like image uploading, image resizing, different settings, and small bits and pieces here and there. But you can definitely expect what you receive from me will be top-notch.
Marketing
After the successful first round of idea validation, I've put less time into talking to people about Artsy Editor and more time into design & development. This week, I am back to focus on marketing.
I am going to slowly and gradually get in touch with power bloggers so I can see what problems they are having with WP's editor. They are going to be a huge percentage of my target customers. So I want to make sure Artsy Editor is going to fit their needs and worth what they are paying for.
I Know You Will Have Questions
How is it going to be out?
I don't do ETA, anything unpredictable can happen anytime. I keep telling myself June. But It can be earlier or later than that, depends on how things go. But the thing I can promise is I will not rush and deliver the best editor I can.
Will it be a generic version of Artsy Editor (not WordPress only)?
My current focus is WordPress. It's a strong & huge community to be in. And it will be easier for normal, non-technical folks to use it (just purchase, upload, and activate it). But if enough people have that request, I will consider it in the (not-nearish) future.
Will Keep You In Touch
Lastly, I want to let you know I am open for any suggestions or questions – just email me at stephen@artsyeditor.com. I will get back to everyone of you. Also, I will continue to keep you guys updated as I move on!